we will all remember the relentless attack on the Welsh NHS by the Tories in England

. David Cameron called Offa's Dyke a 'line between life and death' .
The daily mail and others also got in on the act.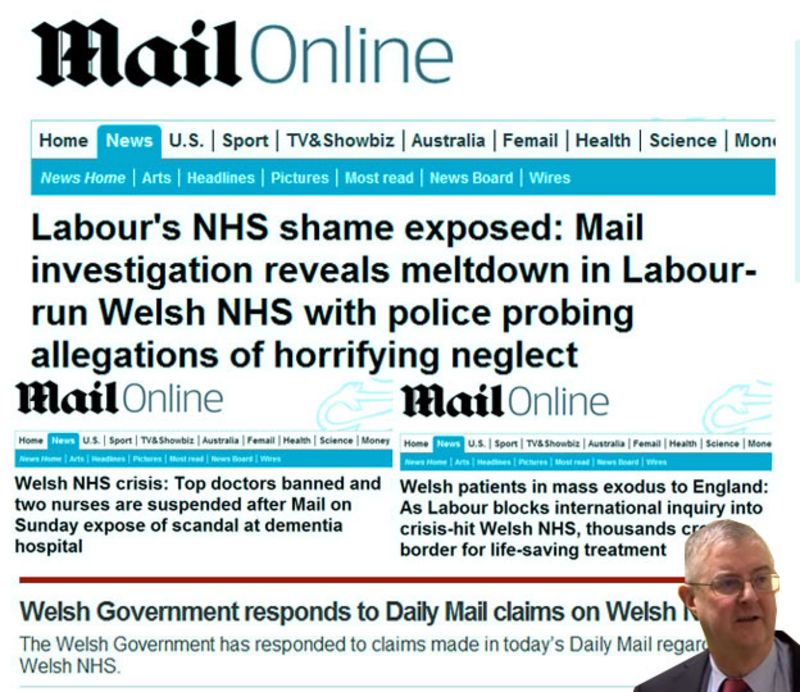 The unionists of Wales and England jumped on this, with many calling for the abolition of the welsh assembly. Even though Nutfield released a detailed report which showed that the welsh nhs is no better or worse than that of England or Scotland. This was obviously ignored and the assault continued.
Fast forward a few years and we are now seeing the welsh NHS outperforming the English NHS in a number of areas but these unionists are still holding on to the myth that the welsh are worse off because health is devolved. As if the welsh are incapable of running the NHS.



I have personally been in arguments where unionists have told me that they think the welsh people are uniquely thick and shouldn't have any power of their own affairs.

The English NHS is on its knees so why are these people not calling for the abolition of Westminister?
A&E waiting times in England at their worst on record
NHS crisis: 40% of hospitals issue alert in first week of new year
NHS crisis: Record 4.23million people are on the waiting list for routine ops, April was the busiest month ever for A&Es and one in five cancer patients now wait two months for treatment
NHS winter crisis: more than 5,000 patients spent over 12 hours in A&E last week, new data shows
Hospitals at 'breaking point' as winter NHS crisis deepens
After 70 years of universal health care, is the NHS at a crisis point?
10 charts that show why the NHS is in trouble
Waiting times for A&E and hospital operations worst on record, NHS figures show
NHS faces 'humanitarian crisis' as demand rises, British Red Cross warns
NHS access to IVF being cut in England
Abuse of mentally ill patients by NHS staff 'jumps by 88% in two years
NHS chiefs warn that hospitals in England are on the brink of collapse
Tory cuts have left NHS on the brink of collapse says shocking report
I would also like to add.
92% of people in Wales were satisfied with their GP and 91% with their local hospital.